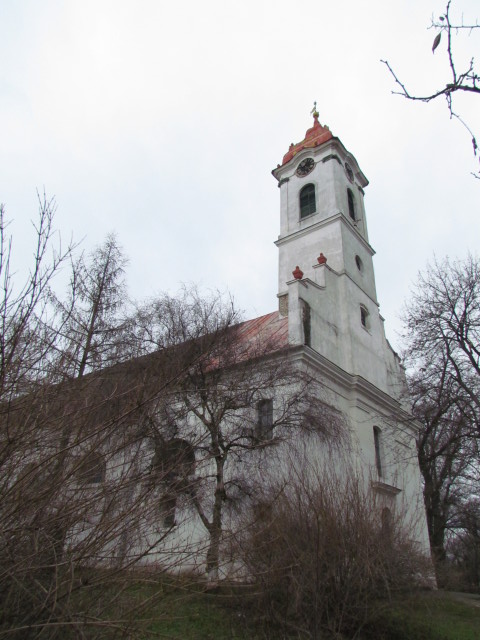 The single-nave church was built in classical style in 1822, on the hill along the road crossing the village, in the shade of trees centuries old. It is outstanding among Calvinist churches in Vojvodina also with its dimension, since its nave is broken up by five lying windows with semicircular endings. The main front is divided horizontally into two parts by a vigorously projected cornice. Its slender tower is strengthened with an arched supporting wall, decorated with two red-coloured sheet-iron vases on both sides. The interior furnishing follows the puritan traditions of Calvinist churches, the grey-painted pews are also of classical style, with ornaments in the shape of palmettes and rosettes. There are old gravestones around the church.
Korhecz Papp Zsuzsanna
Literature:
Vass, Géza (ed.) (2008): Örökségvédelem. Községközi Műemlékvédelmi Intézet, Szabadka.